Welcome to the first Dev Blog!
With the first Stress Test now wrapped up, we'd like to take a moment to share with you feedback from the first survey and update you on what to expect moving forward.
Stress Test #2 Preview!
We've created two custom tutorials for new players to learn the controls of the game, ultimately leading up to a final 3v3 battle against bots where your skills will be put to the test!
If you created a healer, you will be put into a healer tutorial. On the contrary, by creating a DPS you will be playing in the DPS tutorial.
Check out a sneak peek of the Tutorial!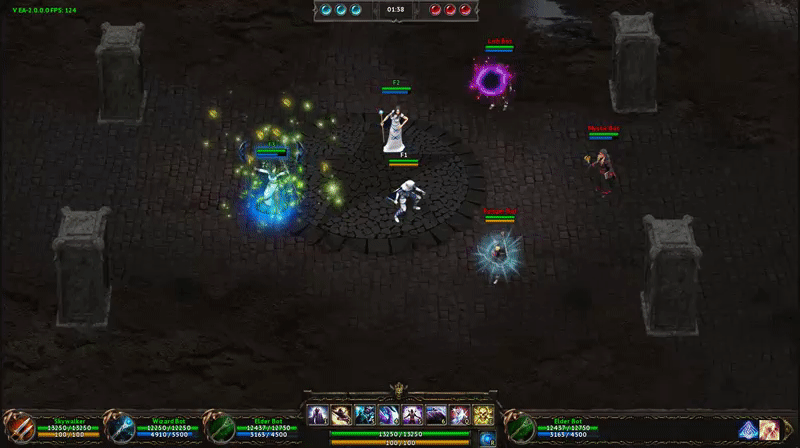 Lots of balance changes and gameplay improvements will be implemented.
• Interrupts have been reworked on all classes. Now a short Silence is applied whenever successfully interrupting an ability. The design goal is to make Interrupts feel more rewarding both offensively and defensively. See Balance Changes for each exact instance.

We wanted to keep the "lockdown" feeling of Assassin, so the Silence duration is now 2 seconds (while overall damage in other areas are lowered).
The official patch notes will be released just before Stress Test #2 and that's where you'll see the full details of everything!

And now .. the Survey Results! (some questions omitted to preserve anonymity)
That's it for this Dev Blog! When's the next one? We're shooting for about every two weeks. As always, join our Discord  for the latest news.
Thanks for reading. See you in the arena!
-Villain Games